ART IN MOTION
A Potpourri of Ultra-Rare and Unique Antiques

With a focus on magic collectibles, this wonderful collection includes rare artifacts from Harry Houdini, David Copperfield, and more. You'll also find jukeboxes and game machines, rare music boxes, 1940s movie posters, Marilyn Monroe items, Native American regalia, special toys, and trains. Motorcycles housed in this building include a Pope, 1973 Harley in it's original crate, and many more!



FOTO EXCURSION
A Unique Setting for a Grand Selection of Motorcycles & Memorabilia

Murals decorate the walls and transport visitors to specail locations around the country, including Sturgis, South Dakota and scenes from the film "The Great Escape." This building is home to some of the most desired leaded glass windows in America. The Children's Room is a delight for children and adults alike!

A very nice selection of pre-1940 Indian motorcycles, Harleys and Triumph bikes can be seen on display - this is the place to see the bikes that are the talk of the town!
FOLLOW THE LEADERS WAX MUSEUM

See Famous Figures From History!
You'll be seeing stars as you enter the white house with pillars, beginning with the famous 1956 Cadillac driven by Hoke in the movie "Driving Miss Daisy". Famous Americans from stage and screen, politics, science and art are depicted in wax, many from the talented studios of Madame Tussard and Kathyrn Sturberg. One of the most famous works of Ms. Sturberg is a life cast of Albert Einstein, made at his request and during a sitting in her studio. This remarkable item is signed by Einstein and may be viewed here at Follow The Leaders Wax Museum!
OUR SEASONAL HOURS OF OPERATION
BEGINNING DECEMBER 1, 2014

BIKER PUB - Closed beginning December 1, 2014. We will reopen on Saturday, March 7, 2015. We will be open anytime for groups larger than 18 or more with a paid deposit. We will open on weekends with good weather and temperatures of 60 degrees or above!

MUSEUMS - ART IN MOTION AND FOTO/EXCURSION Open every Saturday at 11:00am until 5:00pm during December, January and February. Back to regular hours beginning March 7, 2015. We will open on other days for groups of 15 or more with a reservation and a small deposit.

We apologize for any inconvenience!

We can be reached at 770-502-0028 or 678-296-3326.

If you have items to sell, give us a call!


Our museums consist of rare and unusual:


• Advertising
• Slot machines
• Arcade machines
• Jukeboxes
• Lamps and Lighting
• Over 50 Motorcycles and Cars
• Music Boxes
• Phonographs and Related Items
• Petrobilia
• Toys
• Clocks
• Posters & Prints
• Vendors & Dispensers

OUR MUSEUMS ARE CONTINUING TO GROW BY LEAPS AND BOUNDS – WE ARE ADDING MORE GREAT FINDS EVERY DAY!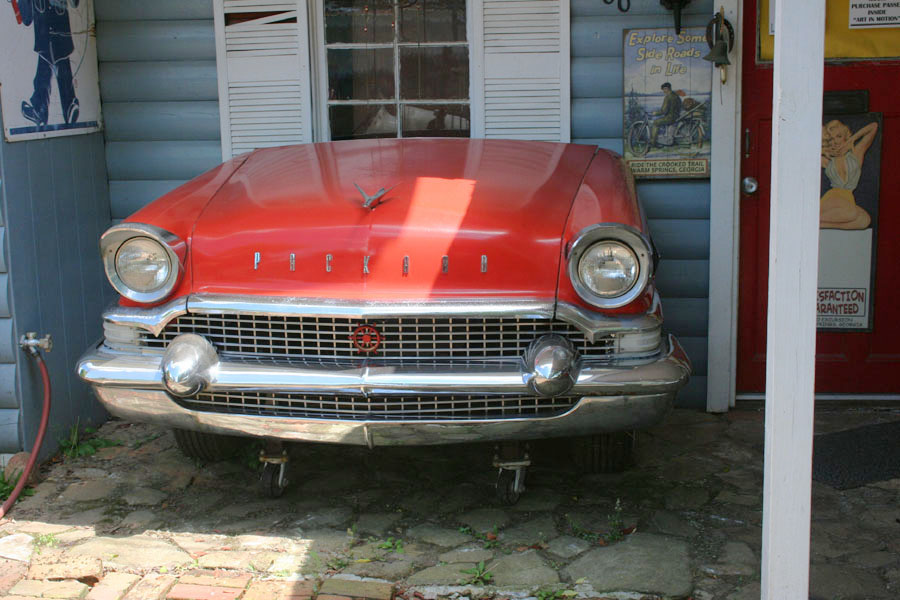 See all of our buildings filled with spectacular
out-of-the-ordinary Americana!
---

WHERE DREAMS COME TRUE!

The Biker Pub and Deck
39 Lil' Sturgis Street - in the heart of Biker Village



THE #1 PLACE TO BE IN WARM SPRINGS!


Follow and Like Us!

<><><><><><><><><><><><><><><><><><><><><><><><><><><><><>
---
---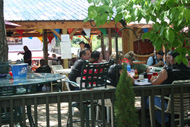 Great burgers, cold beer and more!

Ice Cream Shoppe and our own Biker Outpost filled with all the essentials.